A look 100% future grandma which gives her 10 years more.

Attention, the eyes, it is dazzling! At the time of the 67th edition of Peabody Awards, to New York, Heidi Klum, usually very natural, left us a make-up in Christina Aguilera and with the blow-dry which with in premium.
To believe that the star let herself a new make up with the festival at the school of her children. Go, Heidi, please, never do this again!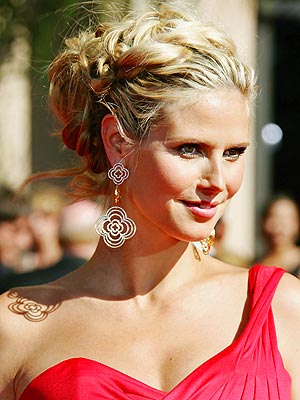 I would prefer this one Heidi