Hello,
I know that you like Avril like I do. Do you want to download some screensaver of her?
Avril Lavigne wallpapers as a queenTry this then. If you don't like it then I will be sorry for that. I know is my little rock, she was awesome and georgous with her "The Skater Boy".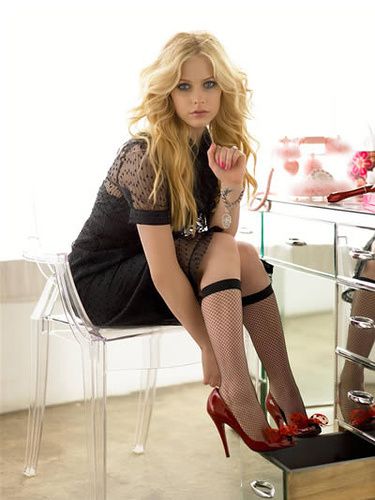 Avril Lavigne fashion, red shoes
Besides, there is a beautiful message on the lyrics. It is simple awesome, the song and the singer!

The Angelic face og Avril Lavigne
Avril Lavigne super Mac




Give us back Brandon and Branda!
It is an excellent news for all the fans of "Beverly Hills, 90210″! The mythical series of the Nineties doubtless will make their great return on small screen.
The Beverly Hills, the come back
Finally after almost, eight years after they stop, CBS Paramount would work on the script in order to present a spin-off. It is a Rob Thomas, the dad of "Veronica Mars", who will be occupied the new baby of the chain.
The comeback of Beverly Hills Series
Remain to know if Jason Priesley, Shannen Doherty, Jennie Garth, Tori Spelling or Luke Perry will agree to make some appearances for coaching the new one… It would be so much perfect a great!
Jennie Garth on the series Beverly Hills




She was made a tattoo the letter "C" of Chris in top of the thigh Gwyneth Paltrow has from now on her husband in the skin with life!
Indeed, one of her friends revealed that the actress was made a tattoo tiny C in top of the right thigh with Zulu Tattoo, a London specialized shop "Initially she thought of being made tattoo on the arm, but she realized that that could pose problem for her work..", entrusted the indiscreet one, before adding:
"She thus decided to do it in the top of her right thigh… C represents the first name of her husband, Chris ". How beautiful is love is!