Christmas greetings to all with Alessandra Ambrosio:-)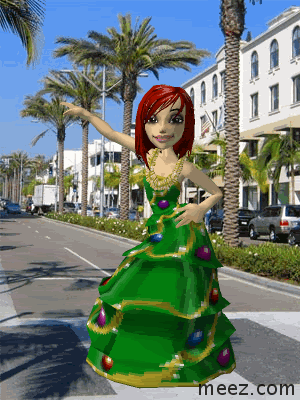 Avril LAVIGNE
Avril is originated from Napanee, a small city of Ontario Canada!Avril Lavigne is born in 1985. Her vocation as a singer was born in her more tender childhood.
Supported consequently by her parents, at age of twelve she writes her first songs, learning how from herself to play the guitar.
Inspired by her own experiments, her texts are mixed with a music influencee by Goo Goo Dolls, Green Day where universe of the skate, which she practises regularly.
To semi-way enters the pop one and the punk rock 'n'roll (Sum 41, Offspring.), she occurs in some regional festivals, making it possible her voice acquire its maturity.
One fine day, Antonio Reid (RCA/Arista) passes by there and, impressed, he proposes a contract to her. Thus at only sixteen years, the dream of Avril Lavigne is carried out.
She stops her studies to be fully devoted to the music. Quickly it delivre her very first album solo "Let Go" in 2002.At 19 years, April Lavigne returns with a new album in May 2004 heading "Under My Skin"…
In April 2007, she promotes "The Best Damn Thing".
Coming soon in France 2008
Our dear Avril will be around in France on June 10,2008 at the Stadium of Zenith PARIS FRANCE!!